Pest Control & Termite Control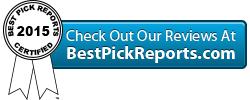 We offer Free Inspections including evaluations for our Termite and Pest Control Services! Whether you need Residential or Commercial, Termite Control, or Pest & Insect Control we will take care of you and your family. We care about your family's health and safety and the environment! We provide a smarter approach and safer solutions for all of your pest and termite control needs. You will feel good about chosing Dorsey Services for your Pest Control & Termite Control Needs.
Pest Control Service
Insects and rodents bugging you? Stop waiting and worrying. Call an expert. Dorsey Services Pest Control is trained to identify your pest threat and risk areas–then treat the causes in ways that are best for your family, pets and the environment. After a comprehensive inspection, we'll create a customized pest control plan that effectively targets cockroaches, silverfish, ants and common household pests exactly where they appear in your home–inside and out, all year long. Also learn about our mosquito service plan. You care about your home environment, so do we. So, don't just call an exterminator. Call an expert in your neighborhood, Dorsey Services.
Termite Control
Termites are a worry to every homeowner. The thought of something undermining the integrity of the place you call home is a frightening prospect. You can trust our range of termite control solutions to give you the peace of mind that termites are under control on your property, and will stay that way as long as Dorsey Services Pest Control is on the job. There is no better defense against termites than a customized home treatment plan from Dorsey Services. After a comprehensive inspection of your home, your Pest Control technician will prescribe a customized combination of treatment methods designed to help protect your biggest investment. Dorsey Services bases treatment techniques on your home's specific construction type because we understand that every home is unique.